COOKING
Printer Friendly Version
Books for Adults
The Baker's Dozen cookbook : become a better baker with 135 foolproof recipes and tried-and-true techniques
Members of The Baker´s Dozen offer an essential resource on creating flawless favorites every time, from muffins and meringues to pound cakes and popovers.
The professional chef
With full-color photos and clear text, this edition guides culinary students to mastery of the kitchen.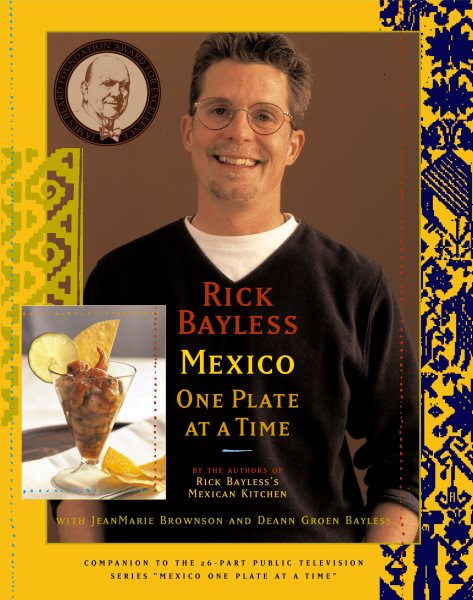 Rick Bayless Mexico one plate at a time
by Bayless, Rick
America´s foremost authority on Mexican cooking focuses on classic Mexican dishes in more than 120 recipes that offer an introduction to an ever-popular and adaptable cuisine.
Vegetarian cooking for everyone
by Madison, Deborah
This cookbook features more than 800 recipes for everything from appetizers to desserts. Also includes an A-to-Z vegetable section with details on vegetables from the common to the exotic.
How to grill
by Raichlen, Steven
Completely illustrated, this book includes recipes for meat, fish and fowl.
Joy of cooking
by Rombauer, Irma von Starkloff
Joy of Cooking has been the most authoritative cookbook in America. This revision is better than ever.